5 Steps to Get Approved for a Business Loan
Why You Need a Business Loan
There are many reasons why you may need a business loan. Perhaps you need to expand your business, purchase new equipment, or hire more employees. A loan can also help you cover the costs of unexpected events such as a natural disaster or a major equipment breakdown.
Whatever the reason, it's important to understand the different types of business loans available and how to apply for one. Bank loans are the most common type of business loan, but there are also alternative lenders who offer loans to small businesses.
Before you apply for a loan, be sure to do your research and compare interest rates and terms from different lenders. It's also important to have a good credit score and a solid business plan in place. A well-funded business is more likely to be approved for a loan than one that is struggling financially.
Step 1: Determine Your Credit Score
One of the first steps in securing a business loan is to determine your credit score. This number, which ranges from 300 to 850, is a reflection of your creditworthiness and is used by lenders to decide if you are a risk of defaulting on a loan.
There are a few different ways to get your credit score. The most common is through one of the three major credit bureaus – Experian, Equifax, or TransUnion. You can also get it through websites like Credit Karma or Credit Sesame.
It's important to review your credit report as well. This report will list all of the loans and lines of credit you have opened in the past, as well as your payment history on those accounts. If you find any errors in your report, be sure to dispute them with the bureau immediately.
Step 2: Find Out How Much You Can Borrow
Now that you know how much money you need, it's time to find out how much you can borrow. This will depend on your credit score and your debt-to-income ratio. Many lenders offer business loans, and the terms and interest rates can vary greatly. It's important to compare offers and choose the best one for your needs.
Your credit score is a measure of how likely you are to repay a loan. The higher your score, the more you can borrow and the lower the interest rate will be. Your debt-to-income ratio is the percentage of your monthly income that goes towards paying debts. Lenders want to see that you have enough left over each month to afford the new loan payment.
Keep in mind that the amount you're approved for may not be the same as the amount you end up borrowing. Lenders often approve loans that are higher than what's needed in order to cover potential costs and emergencies. Be sure to ask questions and fully understand the terms of any loan before signing anything.
Step 3: Choose a Financial Institution
Once you have narrowed down your search to a few businesses, the next step is to choose a financial institution. This can be a bank, credit union, or other lending institution.
When choosing a financial institution, it is important to consider the interest rates they offer as well as their reputation. It is also important to make sure the business you are interested in borrowing from is reputable. You don't want to end up with a scam company that takes your money and runs.
One of the best ways to check on a company's reputation is to do a quick online search. You can also ask family and friends for their recommendations. Also, be sure to read the fine print before signing any agreements. Doing your homework ahead of time will help ensure a smooth borrowing experience.
Step 4. Complete the Application Process with Selected Financial Institution
Once you have chosen a financial institution, it is time to complete the application process. This will include providing your personal and business information, as well as your credit score and debt-to-income ratio. The financial institution will also want to know the purpose of the loan and what you plan to use the funds for.
Be prepared to provide documentation related to your business, such as tax returns, bank statements, and credit reports. If you are applying for a secured loan, you will also need to provide documentation on the collateral.
The application process can be complicated and time-consuming, so it is important to be fully prepared. Make sure you understand all of the requirements and are able to provide everything that is needed. Working with a loan officer who can help guide you through the process can be extremely helpful.
Step 5. Sign Terms of Agreement and Submit Documents Required by the Lender
Once you have completed the steps above, it is time to sign the terms of the agreement and submit the required documents to the lender. This is an important step, as it finalizes your loan application and allows the lender to move forward with processing your loan.
Be sure to read through the terms of the agreement carefully, so you are aware of all the associated costs and responsibilities. If everything looks good, sign and date the agreement.
Next, gather up all of the required documents listed in the application package and submit them to the lender. This may include bank statements, tax returns, proof of income, etc.
The lender will review your documents and if everything looks good, they will approve your loan. Congratulations – you're one step closer to securing the funding you need for your business!
Can You Take Mortgage For A Business?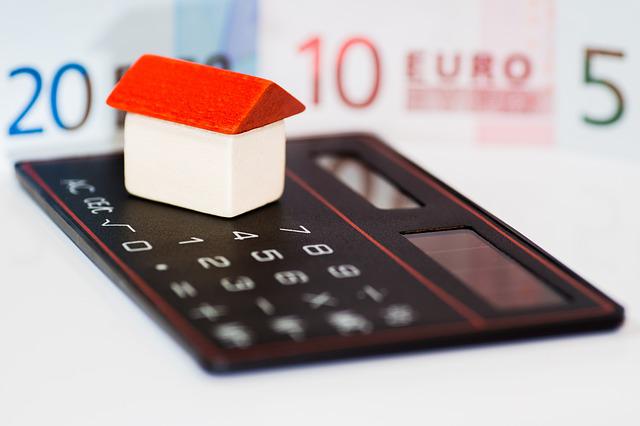 Mortgages are popular among homeowners, but can a business take out a mortgage? Many businesses use real estate as collateral for loans, and in some cases, a business may be able to get a mortgage on the property. The main thing to consider is whether the business is making enough money to afford the monthly payments on the mortgage.
There are some benefits to getting a mortgage for your business. For one, you can get a lower interest rate than you would with other types of loans. And if you have a good credit score, you may be able to get a lower down payment requirement as well.
Keep in mind that there are also some risks involved with getting a mortgage. If your business fails, you could lose the property that was used as collateral for the loan.